Businesses in the modern era achieve success in various ways. Companies today want to achieve a frictionless relationship with their customers along with the development of high-quality products, which is not possible without adopting the new technologies.
All successful companies today have one thing in common: innovation. Companies that embrace innovation into their business model come out on top and no other concept is more prevalent than digitization. The digitization of a company doesn't necessarily refer to a business going paperless; instead it is a journey to adopt modern and agile infrastructure to remain relevant in the new normal to ensure improved remote working capabilities, better and secure access to business information, seamless connectivity with partners, and finally exceptional customer experiences via delivery of quality products and services.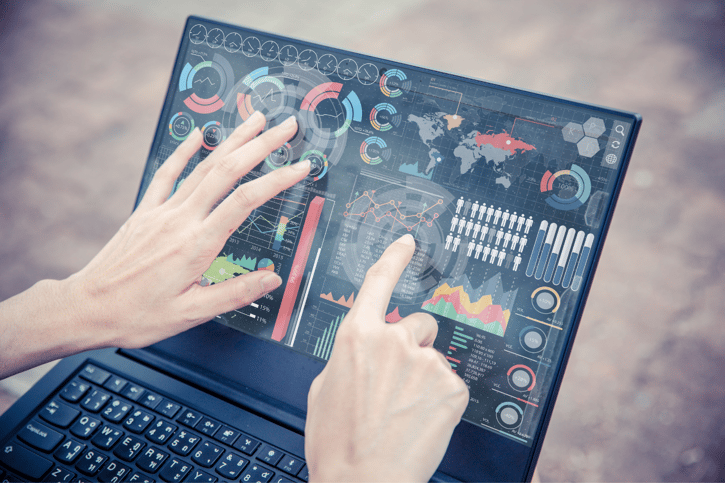 The Role of PLM in Digital Innovation
Product Lifecycle Management or PLM is a concept centered on managing the data and processes across product design, development, and sales. A company's role in its products doesn't end when they are completed. There are critical aspects of customer service, marketing, sales, and supplier relations to consider.

Oracle PLM Cloud helps companies undergo digital transformation by managing their products end to end. Think of the software as a "Digital Thread PLM"; a connection that goes from the beginning of a product's or service's inception to the day it's available for purchase.

It supports by helping manage the products documents, engineering change orders, and workflow across its supply chain. The software centralizes all the product-related data in one place to make the access easy and secure. It also allows the team members to collaborate with real-time feedback and ensure quality.

GoSaaS enhances the experience of the system by incorporating cloud capabilities. Services like GoSaaS ETS help record employee training, Migrator to transfer data, and Adapters to tie together different cloud apps and systems.
Industrial Digitization
Oracle PLM Cloud plays a vital role for different industries worldwide with their digital transformation, including semiconductors, life sciences industry, high-tech manufacturers and many more.

In terms of the life sciences industry, PLM Cloud can help solve many challenges. The life sciences industry is developing rapidly and professionals in this industry need to keep up with the pace. As PLM Cloud consolidates all of the data into one system, it is easily accessible to everyone at any time, ensuring everyone is always up to date. Moving forward, it is extremely difficult to comply with regulations in this complex regulatory environment, especially because non-compliance can have an impact on the organization's finances. With the quality management module of PLM Cloud, life science businesses can ensure all the regulations are met and the final product is safe for the environment and people alike.

For semiconductor and high-tech manufacturers, PLM Cloud helps in optimizing operational and channel performances. Through the software, the digital transformation in manufacturing enables advanced planning and better management of a project. With teams working around the globe, centralized data organized in a single platform improves real-time visibility and supply chain capabilities. Thus, proving that PLM Cloud not only solves industrial challenges but also delivers profitable growth.

The innovative, next-gen Oracle Cloud applications have supercharged digital growth for many businesses. With the changing market dynamics, users expect more from the technology they rely on to get their jobs done and ensure improved customer experiences. This includes smarter, friendlier data-centric applications and platforms that deliver the right information at the right time to guide the users towards informed decisions. Are you ready to take the next step towards digital innovation?