Organic expansion in the semiconductor industry is untenable due to global competitive price pressure, faster technological cycles, and an increasing demand in a diversified application space. Companies must pursue all means to increase operational efficiency, reduce design cycles, and expand their product ranges which makes it imperative to create efficiencies in managing their design processes, test operations and the manufacturing supply chain.
Customers expect more diverse, sophisticated applications and services, from smart vehicles to connected homes, forcing semiconductor companies to search for a way to not only stay current but expand R&D to cover broader product portfolios and customized semiconductor chips.
These efficiencies can be gained with greater success using PLM systems to manage the product design and operations data. A well designed and connected PLM system can help semiconductor companies securely manage crucial product information across the vertically integrated foundry or a fabless supply chain from predesign (for ideation and requirements gathering) design, assembly/test, qualification all the way to production ramp. It can expand to allow management of post production quality, PCN, EOL, IP block management and other related processes.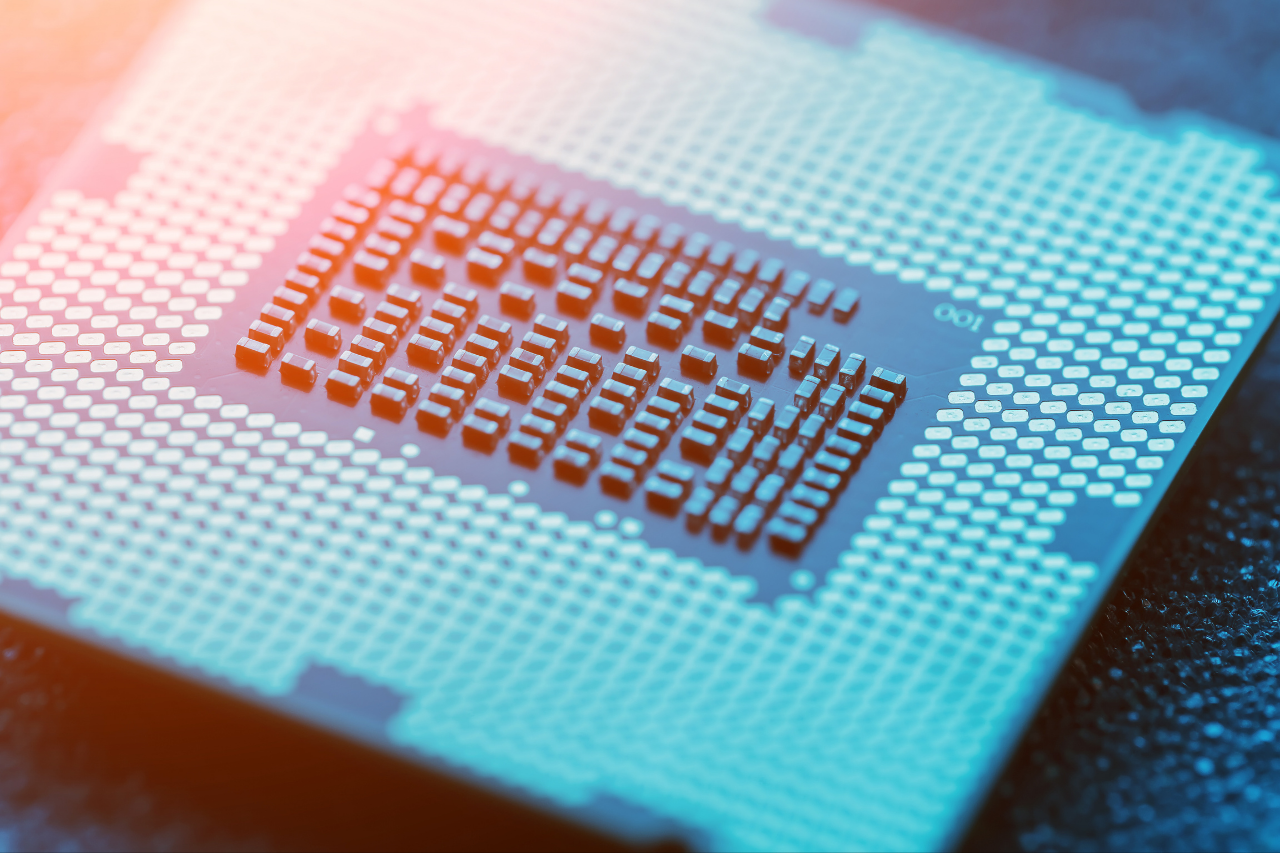 A complete set of design and management tools is needed to manage product data, bills of materials which include packages, components, boards and test equipment. Create a single source of truth for product documentation, engineering build requests and change orders. By integrating PLM into the design process, you reduce prototyping rework, scrap, re-spins, and time to market and increase reuse and speed up high margin derivative product re-designs. Integrate with PCB CAD Engineering design tools for circuit boards planning manufacturing, managing design data for a full systems design to manufacture capability.
What are some of the common factors that cause problems, which arise in the design phase of semiconductor manufacturing?
Some common problems in the life cycle management process arise due to the following factors:
Search and reuse throughout the design process
Single source for components
Management of obsolescence
Management of quality
Fragmented documentation repository
Scattered build orders and change requests disconnected from the product record
Change management in the field for customers
System design, production, and sourcing can be severely affected by issues that fall into these categories. This helps design teams to keep track of product upgrades and new capabilities as products are constantly improved or updated by keeping product data documentation in a consistent golden single source of truth for all products in development and in the field.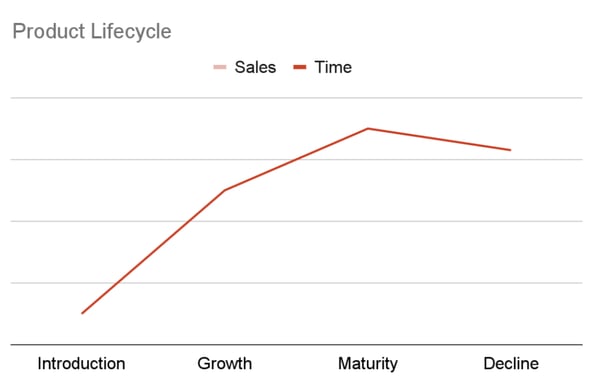 Components in system design using integrated circuits have a short lifecycle ultimately become obsolete necessitating constant upgrades via replacement.
Above shows a typical life cycle for current high technology products utilizing ICs and boards to develop systems. New technological cycles make existing systems obsolete, ending the life of the product. Design and product lifecycle management are closely related in terms of improving design efficiency to enter the new technology cycle and retain existing customers and acquire new ones. Companies committed to continual innovation must constantly update their system designs utilizing most current semiconductor processes and other component innovations to survive and thrive in a highly competitive industry driving towards faster and cheaper. For products to remain relevant, they must be updated or even completely redesigned.
Design and obsolesence management look like two independent processes, but the two are closely related".
By giving insights into your product data and components information, PLM software is your solution to handle both concerns for accurate supply chain visibility during sourcing. A Printed Circuit Board design in the PLM system can be used to identify usage of outmoded components and provide collaborative visibility throughout product update development to all the design partners including supply chain and manufacturing. In addition to life cycle monitoring, the design also needs to take into account regulatory compliance. For example, if items are no longer RoHS or REACH compliant, they may halt shipments to particular regions, thus disrupting the OEM's shipment and service activities.
Obsolescence management is an essential aspect of the development and manufacture of each new piece of technology. New items must compete on every level with other products when they enter the market, thus you need to use the most current circuit boards and components. Identifying which components in your design will become outdated before you release your design to the market is easier when you have real-time access to supply chain information.
Redefining progress and change for soon-to-be obsolete components in the design circuit
In order to stay up with the times, your schematic and printed circuit board design software must be able to quickly detect and replace any components that are no longer in use or planning to move to EOL in the near future. Based on current supply chain knowledge, replacements should be sought out. In addition, changes to component data must be sent directly to your PCB library. Allows you to stay up with developments in industrial supply chains and technology in general, keeping your data fresh.
During the development process, keep a lookout out for the following signs:
Fluctuation of component prices. This gives you a better idea of how long your product will be able to hold its own against the competition.
Changes made to the library's resources. Make sure your PCB libraries include the most recent versions of models and component sourcing data.
Periodic BOM validation throughout the life cycle. Keep replacements for components that are no longer suggested for new designs or have repeated quality issues (NRND).
ECAD integration for
seamless

design and product documentation

Help design teams to keep track of product upgrades and new capabilities as products are constantly improved or updated by keeping documentation in a consistent format and file structure. Product lifecycle responsiveness is best achieved through rigorous design documentation and data organization.

Printed circuit boards and electrical goods benefit from the use of electronic design automation (EDA) technologies. BOM and source data should be retrieved directly from your ECAD component libraries and included. In a single environment, your ECAD design and PLM data processes are seamlessly exchanged between your ECAD and PLM documentation tools.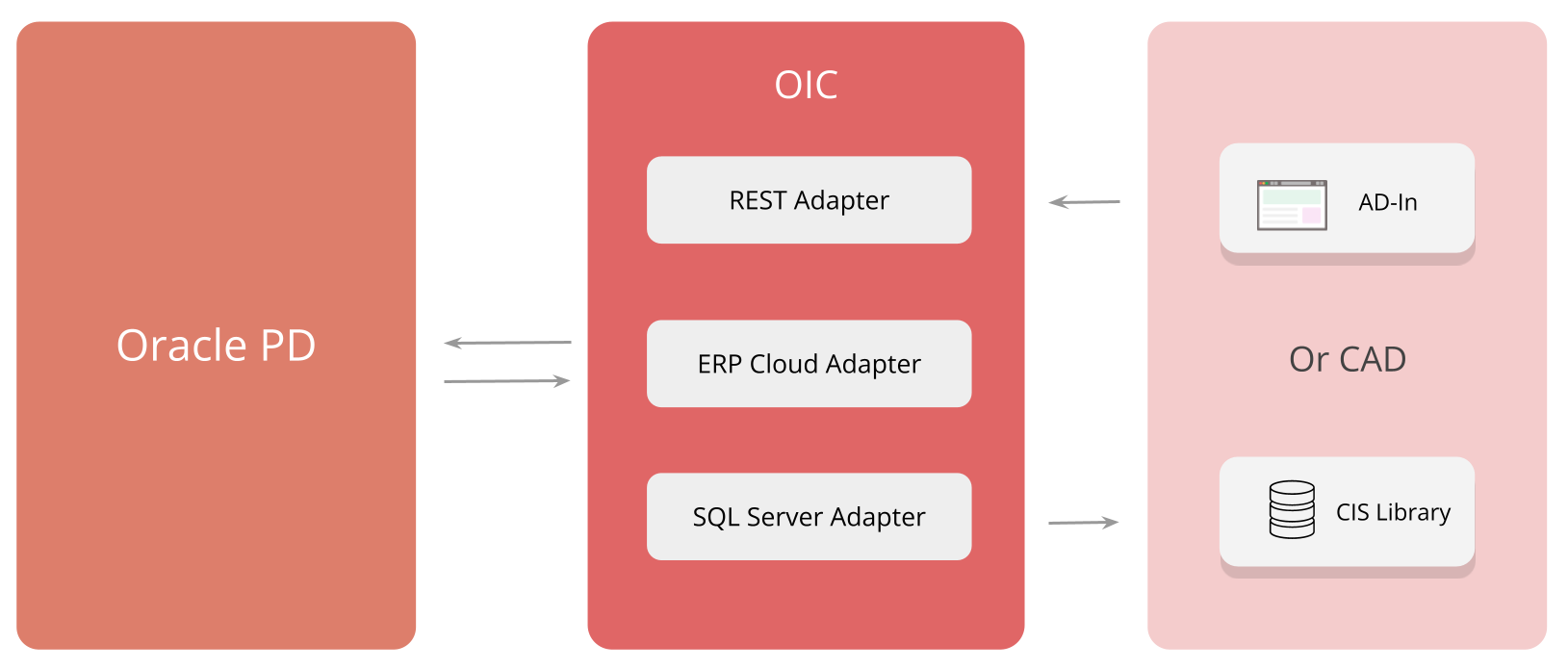 Oracle Cloud PLM system is used as the product data "source of truth". An ECAD or OrCAD in the diagram is used for electronic schematics for PCB's. The bi-directional workflow between Oracle PD and OrCAD ensures that current and approved PLM part/component information is available in OrCAD to ensure a more reliable design. Moreover, OrCAD schematic is available to PLM and the right updates happen to the PCB Assembly BOM ensuring flow to ERP for planning and procurement.
Library management and data sourcing in the circuit design software
Product development relies heavily on PCB libraries. PCB does more than just contain a list of components and part numbers but they also hold schematics, and PCB footprints, all organized into a specific structure for circuit design and sourcing. The right PCB design software also provides product life cycle management software functions. To stay on top of the competition, PCB designers use the most up-to-date components available. Additionally, they may use integrated tools to guarantee that new goods are manufacturable, which reduces the time to market. Given below are three major ways PLM integration ensures unification between design and documentation.
Real-time supply chain information for your circuit board should be included in your design documentation. Using a product lifecycle management solution helps you produce precise and detailed documentation for manufacturing purposes.
The administration of a product's library is an essential aspect of the development process. All of your circuit design data may be compiled and organized within minutes, making it available to everyone in your design team.
PCB design software that incorporates PLM software can access the most up-to-date information about your designs. Design and documentation tools can communicate with one other to provide a smoother product lifecycle. The PLM information connects directly with manufacturing services to keep inventory and in-process functions working optimally.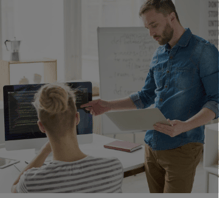 What can you do with Oracle PLM Cloud?
Both new and longtime PLM users alike: discover how everyone in the enterprise can use Oracle Product Lifecycle Management Cloud.
Conclusion
The use of PLM for Electronics and Hi-Tech helps secure a single source of truth for the product data and helps supply chain perfrom early planning by providing visibility and collaboration for design approvals. It's important to keep track of the lifespan of your product when new components are released and old ones are phased out. All components in your design will need revised sourcing information for each production run. PLM systems help your PCB design package to get to production as rapidly as possible.
To make the best choice for your enterprise PLM system, contact us today!