Many industries have started questioning their methods of operations due to the advantages brought by the emerging technology – allowing your organizations to make faster and better-informed decisions. Previously, all data was scattered across multiple systems, the ideas and product information was saved across spreadsheets, presentations, and emails. Although these solutions had been beneficial in the past, the increasing complexity of products and supply chain methods makes these solutions a great challenge to use.
Today your business requires strategic product innovation, systematic processes, product visibility, and supply chain collaboration to create profitable products and meet customer demands. To achieve all of the above qualities, companies need to think, whether PLM and SCM together can make organizational systems more agile as well as assist in producing higher quality products at a faster rate?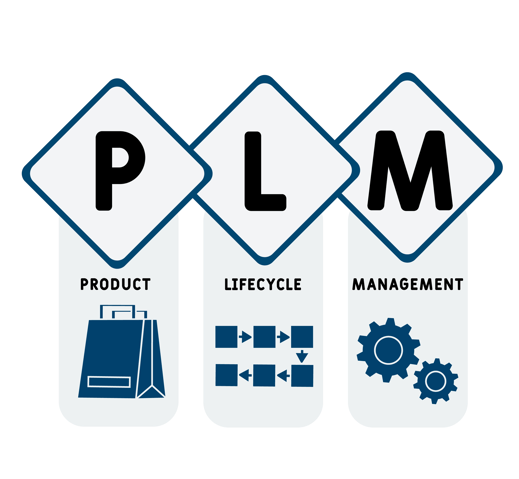 PLM SCM Integration
The rapid, highly innovative future and economic uncertainties require businesses to have supplier communication and presence throughout product innovation, design, and development along with well-functioning operations. It can only be achieved if the two historically separate applications – PLM and SCM – are integrated. They will appear as a single enterprise system – that is the winning part of it.
Importance of bridging the gap between SCM and PLM
PLM and SCM, separately, have proven to be very effective solutions for industries today, but together the two systems can help you achieve more goals and here are the reasons why:
Time Efficiency
One of the main advantages that would come along is time efficiency, as PLM integration accelerates the PLM and supply chain optimization through bidirectional communication between the two systems. For example, if your company changes the design of a product in PLM, no time or effort is wasted trying to ensure the change. It is sent to the supply chain system and updated automatically. The integration saves you time searching for data without having to access multiple separate systems to look for information – minimizing errors and reducing time to market.
Enhanced Collaboration with improved visibility
The value of PLM and SCM is to maintain all-around visibility of the product information. For organizations, it is highly essential to link all their systems to keep the data accurate, clean, and up-to-date. Without true visibility, improving on-time delivery has become a challenge for many.
According to a survey by Oracle, 82% of the customers have succeeded in bringing products to the market in a shorter time. These customers primarily focus on manufacturing innovative products to meet customer demands and are committed to optimizing production and supply chain processes. By integrating supply chain management with PLM, you encourage cross-departmental collaboration to be more efficient as users now have an enterprise view of the product without going to multiple data silos.
Stay ahead of the curve
More and more companies are adopting new technologies to compete with each other to remain on the top. PLM drives innovation for businesses to produce goods that meet growing customer demand. With SCM integration to PLM – the journey from idea to delivery is made effortless. The flexibility to make design changes and push those updates to other manufacturing departments and systems allows you to respond rapidly to external factors affecting your product, such as a change in demand, competitor's actions and regulations. In addition, operational flexibility and optimized processes lead to a lower cost structure and rapid production of high-quality goods, leading to high-profit margins. These benefits prove that PLM and SCM are great tools, but their value doubles when combined.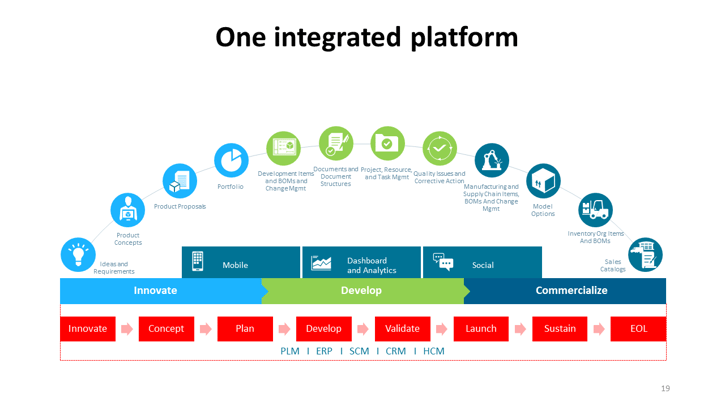 GoSaaS & Trinamix
Trinamix, a leader in Supply Chain Management, has partnered with GoSaaS, a leader in Product Lifecycle Management solutions. Both are recognized by Oracle as top system integrators and have an exclusive and dedicated practice with Oracle's product development and strategy teams. Together, they deliver an integrated SCM and PLM customer experience by implementing Oracle's Cloud Applications.