Agile Product Lifecycle Management (PLM) is a great tool to innovate, understand, and develop your product but have you generally been feeling like you are not getting enough value from your Agile PLM investment? That's a sign. Your system might be at health risk and needs a technical assessment.
We've listed down some of the top issues that seem to come up frequently with our customers that you may also be facing and haven't had a chance to look into:
Global companies tend to have offices all around the world with servers geographically dispersed from each other. Disasters are uncommon but could be fatal for your business if any of your servers are destroyed. Such threats make it absolutely essential to have a backup. With no backup for your mission systems, not only will your hard work be lost but manufacturing is also bound to stop. It could take hours or even days to recover from this. Emergency data recovery may even not be possible if a system doesn't have disaster recovery in place. That could shatter your business.
Having a backup in place is absolutely essential as it will save you from both productivity and financial loss if your current system is damaged. As a backup system is vital to your organization, it should be extremely well kept by ensuring routine checkups are maintained. Untested backup would put the user at high risk because, without routine check-up and disaster recovery drills, it is impossible to know if the backup is working and is serving its purpose. An ignored backup, at times of need or emergencies, could be useless.
At times, it is important to give your suppliers privileged access to your systems. Since this access allows disclosure of sensitive information it must be made sure that it is completely secure and appropriate steps are taken to ensure that important information will not be leaked. Unchecked access can expose your business secrets.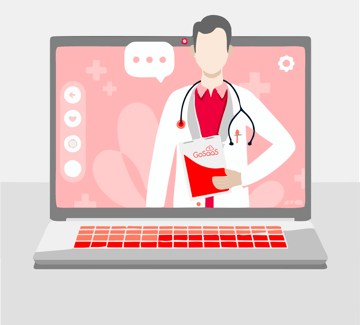 Watch our webinar replay "Are Your Agile PLM and Oracle EBS Applications Healthy?" to learn just how we can help you uncover the cause of performance issues and provide detailed recommendations.
View Replay
Agile Product Lifecycle Management users may be complaining about the system's speed. A slow system is bound to trigger losses because of reduced efficiency. Over time, these issues can build up to create more serious issues. It's worth looking into what the benchmark for your Agile PLM may be. A performance comparison of your current Agile PLM system will help unveil the true value of the system.
Recurrent Server Errors visible to users
It's fairly easy to ignore and get used to the errors your system might be giving you by refreshing but they may be a symptom of serious underlying problems. Constant errors and page crashes definitely lessen productivity and will have detrimental effects on your company such as loss of opportunity and revenue.
Dismissed Security Patches
A supported Agile PLM allows you to routinely receive security patches. Without the regular use of security patches, your system will be vulnerable to unwanted attackers. Skipping Security Patches could be the reason for the loss of critical information.
If you're experiencing any of the above-mentioned issues, it sounds like your Agile PLM system could use a GoSaaS Technical Health Check. Our Technical Health Check consists of an Architecture Review, System Performance Testing, Database Parameters Evaluation, and extensive recommendations.
To learn more about our Agile PLM Health Check offering, book an appointment with GoSaaS and we'll help you spot the signs of an ignored Agile PLM system early.