Consistently Ranked by Inc.5000 as one of the Fastest-Growing Companies in America
It's a 3-peat! We're excited to announce that GoSaaS has been recognized in the annual Inc. 5000 list for a third consecutive time, ranking among America's fastest-growing private companies.
We're incredibly honored for this consistent recognition, knowing it takes the hard work and dedication of every single team member as well as the support of our clients. All of us at GoSaaS couldn't be more thrilled to continue building one of America's fastest-growing companies while helping some of the biggest companies in the world create positive ground-breaking change.
GoSaaS Named by Inc.5000 as the Fastest-Growing Company for Two Years in a Row!
It is an honor for GoSaaS to be recognized by Inc.5000 once again for being one of the fastest-growing companies. In 2021, GoSaaS was named by Inc.5000 as one of the fastest-growing companies in America and this year, GoSaaS was recognized by 2022 Inc.5000 Regionals as one of the fastest-growing companies in the pacific region of the U.S.
With a Two-Year Revenue Growth of 2509 Percent, GoSaaS, Inc. Ranks No. 96 on the 2022 Inc. Magazine's List of the Pacific Region's Fastest-Growing Private Companies
Inc. Magazine revealed that GoSaaS, Inc. is No. 96 on its third annual Inc. 5000 Regionals: Pacific list, the most prestigious ranking of the fastest-growing private companies based in Alaska, Hawaii, California, Oregon, and Washington. Born of the annual Inc. 5000 franchise, this regional list represents a unique look at the most successful private companies within the Pacific region economy generating sustainable growth and jobs.
The companies on this list show a remarkable rate of growth across all industries in the Pacific. Between 2018 and 2020, these 150 private companies had an average growth rate of 195% percent and, in 2020 alone, they added 10,252 jobs and $5.1 billion to the Pacific region's economy.
"We are so pleased to once again be a part of the prestigious Inc. 5000 list. It's incredible to see how we've continued to progress as a company over the last few years. This achievement wouldn't have been possible without the unwavering commitment of the entire GoSaaS team and the trust of our partners and clients. We take this recognition as a welcome challenge to keep delivering on our mission and to continue this upward trajectory in 2022 and beyond.'' said Hassan Ramay, Managing Partner at GoSaaS.
"This year's Inc. 5000 Regional winners represent one of the most exceptional and exciting lists of America's off-the-charts growth companies. They're disrupters and job creators, and all delivered an outsize impact on the economy. Remember their names and follow their lead. These are the companies you'll be hearing about for years to come," says Scott Omelianuk, editor-in-chief of Inc.
GoSaaS, Inc. Ranks No. 109 on the 2021 Inc. 5000, With Three-Year Revenue Growth of 3763 Percent
Inc. magazine today revealed that GoSaaS, Inc. is No. 109 on its annual Inc. 5000 list, the most prestigious ranking of the nation's fastest-growing private companies. The list represents a unique look at the most successful companies within the American economy's most dynamic segment—its independent small businesses. Intuit, Zappos, Under Armour, Microsoft, Patagonia, and many other well-known names gained their first national exposure as honorees on the Inc. 5000.
Not only have the companies on the 2021 Inc. 5000 been very competitive within their markets, but this year's list also proved especially resilient and flexible given 2020's unprecedented challenges. Among the 5,000, the average median three-year growth rate soared to 543 percent, and median revenue reached $11.1 million. Together, those companies added more than 610,000 jobs over the past three years.
"The 2021 Inc. 5000 list feels like one of the most important rosters of companies ever compiled," said Scott Omelianuk, editor-in-chief of Inc. "Building one of the fastest-growing companies in America in any year is a remarkable achievement. Building one in the crisis we've lived through is just plain amazing. This kind of accomplishment comes with hard work, smart pivots, great leadership, and the help of a whole lot of people."
GoSaaS Story Covered by Inc.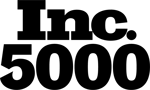 Inc. sat down with GoSaaS co-founders, Hassan Ramay and Tom Nelson, to talk about how GoSaaS seamlessly moves enterprise applications to the cloud with industry-specific apps. "A traditional implementation can take up to two years because vendors like Oracle require customization," said Hassan Ramay. "In response, GoSaaS developed an implementation platform and applications for high tech, life sciences, and manufacturing to layer on top of Oracle's software, speeding up the process." Tom Nelson described the swift implementation process, mentioning, "GoSaaS builds GoStarts, which are end-to-end enterprise use cases with industry-customized apps and integrations. GoSaaS and client and staff then spend less time rehashing common industry processes, so they can focus on the company's unique situation, gaining competitive advantages."
About GoSaaS
GoSaaS helps product manufacturers modernize business applications used to design, engineer, manufacture and support products. GoSaaS has helped companies in high-tech manufacturing, life sciences and CPG industries, including many fortune 100 companies, in improving their product value chain. As a leading Oracle partner for Industry 4.0, GoSaaS specializes in on-premise to cloud migration.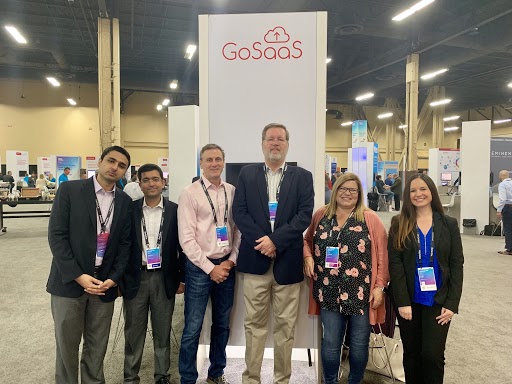 Contact: Meghan Dey
Director, Marketing Operations
meghan@gosaas.io
951.264.1795
About Inc. Media
The world's most trusted business-media brand, Inc. offers entrepreneurs the knowledge, tools, connections, and community to build great companies. Its award-winning multiplatform content reaches more than 50 million people each month across a variety of channels including websites, newsletters, social media, podcasts, and print. Its prestigious Inc. 5000 list, produced every year since 1982, analyzes company data to recognize the fastest-growing privately held businesses in the United States. The global recognition that comes with inclusion in the 5000 gives the founders of the best businesses an opportunity to engage with an exclusive community of their peers and the credibility that helps them drive sales and recruit talent.
The associated Inc. 5000 Conference is part of a highly acclaimed portfolio of bespoke events produced by Inc. For more information, visit www.inc.com.