Even if you don't have a PLM, chances are that you are managing PLM related processes somewhere, whether in some shared drive, spreadsheets or a legacy system.
Oracle Product Lifecycle Management Cloud provides excellent business value and supports a reliable way to manage your business. It captures and validates your new ideas, investment decisions and personnel presence to help you develop the best product in the shortest amount of time. It plays an important role in enhancing product visibility and departmental collaboration as PLM Cloud consolidates product innovation, development & commercialization on a single connected platform.
Check out what you missed during this session:
Key Areas of a Modern PLM
PLM Maturity Curve
Return on Innovation of moving up in the PLM curve
Oracle PLM Cloud Demo
Air Date:
March 25th 2021
About the Speakers


Tom Nelson
PLM Subject Matter Expert
GoSaaS, Inc.
As both a Business Process and PLM (SME), Tom has 40+ years of experience within the life sciences, high tech, and manufacturing industries. His involvement with both Agile PLM and PLM Cloud dates to an early release of each of these products. Recently relocated to perfection CA, otherwise known as Hollister, CA, with 2 dogs and a lovely wife. 20 minutes away from the beach and 40 minutes away from 2 wonderful grandchildren.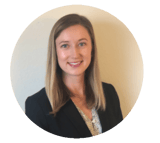 Stephanie Andrews
Sr. Solution Engineer
Oracle
Stephanie Andrews is a Sr. Solution Engineer with Oracle supporting the SMB market in Product Lifecycle Management. Stephanie has a background in Industrial Engineering and industry experience supporting new product introduction from Engineering, Supply Chain, Operations and Project Management.